Coupe vs. Sedan: What's the Difference?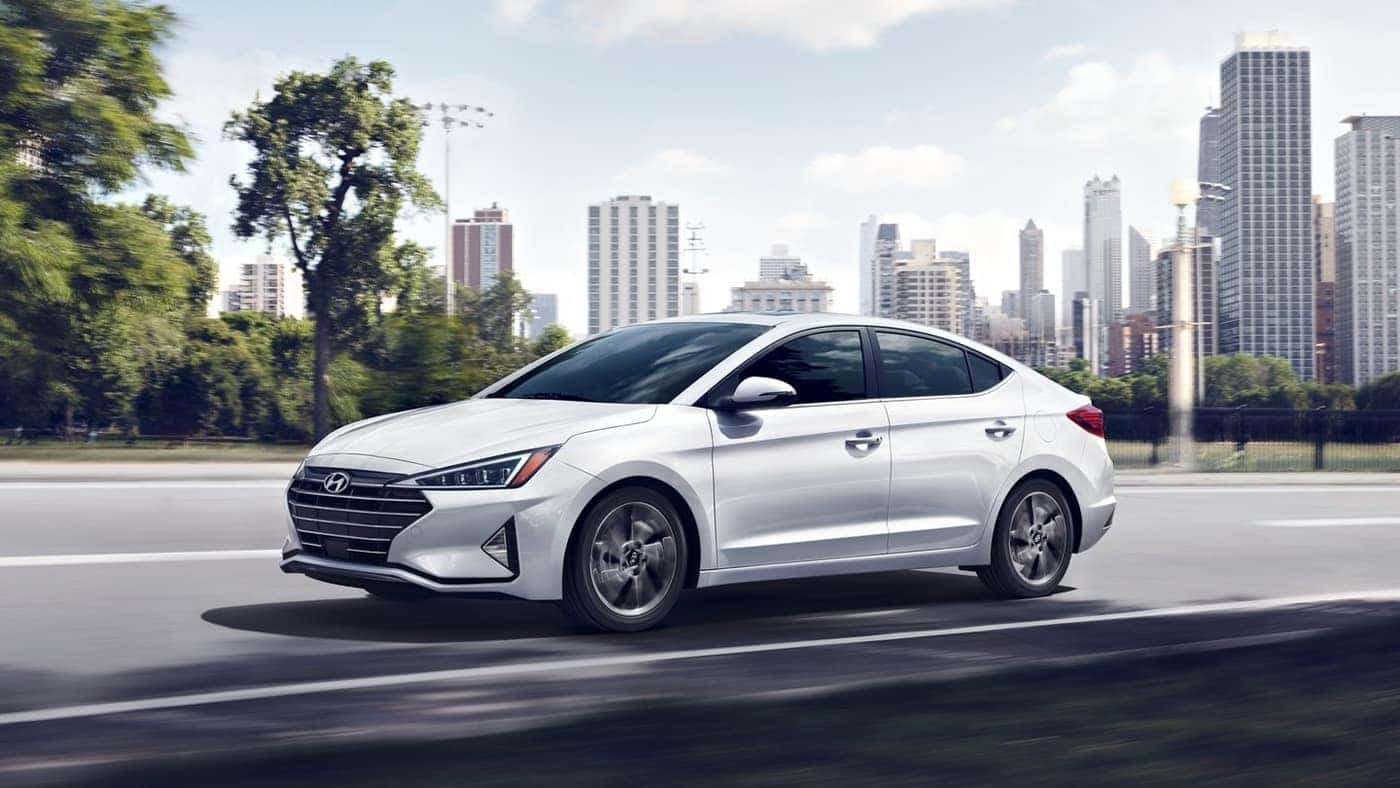 When you're shopping for a new car in the Anderson area you'll likely hear the terms coupe and sedan. What's the difference between a coupe and sedan? They're two different car body styles that you see every day on the streets around . Here are the details of sedan vs. coupe:
Differences Between Coupe and Sedan
A lot of people think sedan vs. coupe comes down to the number of doors. That's just part of the difference. Others are more subtle but can make a difference depending on your driving style in . Let's take a closer look:
For a specific comparison between coupe vs. sedan, take a look at the Hyundai Elantra Sedan and the Hyundai Veloster Coupe. Here's what you'll notice:
Number of Doors: Coupes come with two doors and sedans come with four doors.
Appearance: Coupes tend to be shorter, resulting in styling adjustments that include longer doors and longer rear windows. Sedans, on the other hand, tend to emphasize luxury styling, and the shorter doors provide a balanced side profile. For some passengers it's easier to get in and out of a sedan's back seat.
Performance: Since coupes are smaller with lower weights, they lend themselves to a sportier performance. Sedans often have additional engine options and suspension upgrades to compensate for their size.
Passenger Space: Sedans typically offer seating for five, ample head and leg room, and more space for rear passengers than coupes. The space available for rear passengers is typically smaller for a coupe and can usually only seat two.
Cargo Space: Sedans are longer by design so they naturally offer more trunk space. Coupes have less trunk and backseat space.
Sedan vs. Coupe: Which One's Right for Me?
Coupes are great for drivers who will be driving fewer passengers and less cargo. They're also great for drivers who want the range of performance typical of sportier cars. If you have more passengers on a regular basis, need more trunk space, and need a car that's easier to enter and exit, a sedan is a better option.
Coupe vs. Sedan? Let Greg Hubler Hyundai Help You Decide
The staff at Greg Hubler Hyundai is happy to answer your questions about sedan vs. coupe and help you make the right decision for you. Contact us with your questions, including those about how much an oil change is.
Learn More With Greg Hubler Hyundai
With its 2.5L Turbo engine and when properly equipped, the 2021 Hyundai Santa Fe can tow up to 3,500 pounds! With a suite of towing features to make towing even better and safer, the Santa Fe is perfect for anyone in Muncie who is ready to take on the road less traveled. Keep reading…

If you're like most of our Muncie customers, you don't want to have to empty your bank account to keep your gas tank full. Fortunately, you won't have to, thanks to the impressive 2021 Hyundai Santa Fe gas mileage, which can reach as high as 28 mpg on the highway! Let's delve into the details of…

The 2021 Hyundai Santa Fe interior is ready to handle every adventure you've got in store. Whether you're packing up the family for a road trip in comfort or just running the day-to-day errands, it's got the space and features you need. Inside, the Hyundai Santa Fe interior is impressive, especially for its price, and…